Is gadget insurance worth the money?
August 19, 2019
It can be tempting to say yes to a salesperson selling gadget insurance when you're buying your brand new, expensive phone or laptop. But before you do, ask yourself is it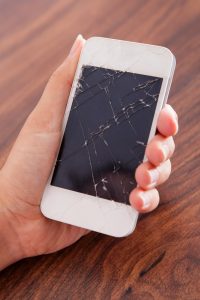 really worth it? Remember you don't have to buy the insurance when you're buying your gadget – you can always buy it separately.
What does gadget insurance cover?
Gadget insurance can cover loss, theft or damage, but the level of cover will depend on the terms and conditions of your insurance policy. You may only be able to take out gadget insurance on devices that are less than one year old.
What do I need to know before I buy it?
Ask yourself what is the full price of the insurance for the year and over the lifetime of the gadget. Some policies have a reduced premium for the first few months to entice you to buy. Compare the price of the gadget with the total cost of insuring it over the time period, for example one or two years, to see is it good value for money.
Check if you already have insurance that will provide similar cover. For example, is it covered on your existing home insurance policy? If there is cover under your policy, remember to check the excess, it may be higher than the cost of replacing the device.
Don't forget about your consumer rights!
When you buy from a business, you have the protection of the sale of goods legislation. If the device you bought becomes faulty, you are entitled to return it to the business and seek a repair, refund or exchange.
Even if you want to buy gadget insurance, don't feel rushed into a decision by a salesperson. You may be able to find cheaper insurance or better cover by shopping around.
Enjoy this news story? Sign up to our monthly newsletter for more on consumer rights, managing your money and product recalls.
Return to News
Haven't found what you're looking for?