Travel insurance – debunking some common myths
July 10, 2019
When booking a holiday, it is important to consider whether or not you should buy a travel insurance policy. Travel insurance can give you some protection if something goes wrong and can save you a lot of money in the long run if you have an accident or get ill while abroad or if your personal belongings are lost or stolen.
In our recent research on travel insurance, we found that one third of Irish consumers have never had travel insurance. The results also suggest that gender and age are important factors when it comes to buying travel insurance with women and consumers over 45 more likely to have a travel insurance policy.
When it comes to travel insurance, what do you need to be aware of and are these things actually true?
I have private health insurance so I don't need it
Private health insurance offers some protection for healthcare costs while travelling abroad but you should check your policy as the level of cover differs between insurance providers. Hospital bills can quickly run into thousands of euro and your private health insurance policy could have a payment cap for healthcare provided in foreign countries.
With a travel insurance policy, costs will be covered provided you meet the terms and conditions of your policy and if you disclosed any pre-existing conditions to your policy provider.
It is important to remember, private health insurance won't cover extra hotel stays, meals or transport costs that could be incurred if you or a family member fall ill while abroad.
I don't need to tell the insurance provider about my medical history
It is crucial that you disclose all pre-existing medical conditions that you or one of your family has. You may not be covered if you don't disclose all pre-existing conditions to your provider.
My multi-trip policy will cover me for all holidays
Trips which involve potentially unsafe activities may not be covered under a general multi trip policy. You'll need to check the terms and conditions with your provider. If you're planning an activity holiday and choose to buy a single policy, you will need to disclose any sports or adventure activities to the insurance provider. Always answer the questions honestly when you are completing an application for travel insurance as you may not be able to claim if you have not filled out your information truthfully.
The cheapest policy will give me enough cover
Our research shows that for more than half of those surveyed (54%), price was the most important factor overall in choosing a provider. There is little value in buying the cheapest policy if it doesn't meet your needs.
To make sure you get the cover you need, shop around and don't base your decision on price alone. Look at the level of cover and whether it meets your needs. If you are going abroad a couple of times in one year, check if a multi-trip (or annual) policy would be better value than taking out individual travel insurance policies for each trip.
You only need to book just before you go
You shouldn't wait until the day before you leave to buy your travel insurance policy. Once you have booked your holiday and have all the details of your trip, it's a good idea to buy travel insurance from that date, rather than waiting until your travel date. This means you may be covered if you need to cancel the holiday unexpectedly.
You should also take out the policy to cover you for a day or two after you are due to travel back in case there are any unexpected delays.
Insurers won't pay out and so it's not worth my time claiming
Our research shows that one in ten of travellers felt they could make a claim but did not do so as they felt it would be too much hassle. However, the research shows that 89% of those who did make a claim were successful.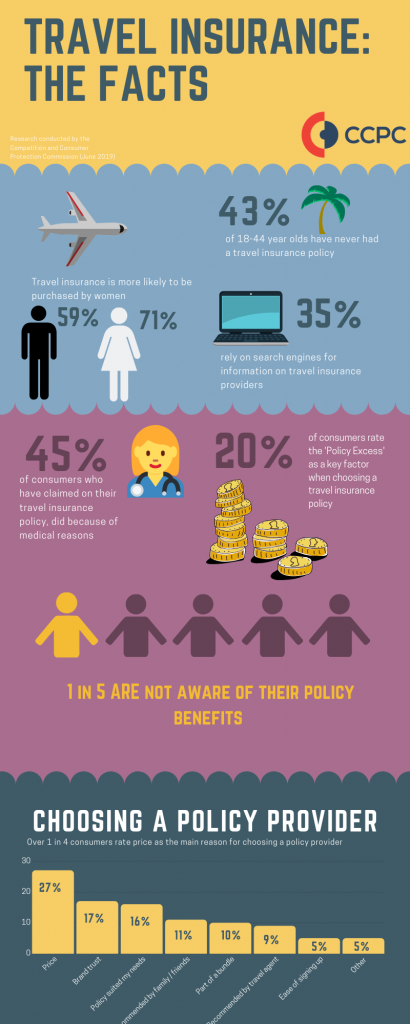 Sign up to our newsletter for information on consumer rights, managing your money and product recalls.
Return to News
Haven't found what you're looking for?