Dreaming of a 192 car? Find out about different ways to pay
June 5, 2019
Buying a new car means decisions about make, model and much more. But, as well as deciding on your new car, have you thought about how you will pay for it?  It can be hard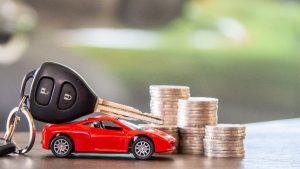 to resist that new car smell so before going car shopping, do some research on your car finance options.
You have a number of different options, including using your savings, getting a personal loan, using a personal contract plan (PCP) or hire purchase (HP) agreement. The advantages of using your savings are clear – you don't have to take out a loan and are in complete control of how much you will spend!
A PCP can be an attractive option if you like to drive a new car. You may be tempted by the offer of a PCP with 0% interest and low monthly repayments. The low monthly repayments – which can make new cars appear very affordable in the short term – may mean that you enter into a contract which could be unaffordable for you when you take into account the size of the final payment, known as the Guaranteed Minimum Future Value. So, if you are thinking of signing up to a PCP, look at the total cost of finance which will be in your PCP agreement.
When you take out a personal loan to buy a car, you own the car straight away. It pays to compare the cost of personal loans. For example, using our personal loan Money Tool to work out the cost of taking out a €15,000 loan over five years shows a difference in the cost of credit of over €2,000 between the cheapest and most expensive lender.
Finally, you can use a HP agreement to buy a new car. HP is usually available from car dealers. Under a HP agreement, you hire the car, pay an agreed amount usually in monthly repayments, and become the legal owner of the car at the end of the agreement.  The legal owner of the car is the finance company that gave you the money to buy the car and you cannot sell the car without the finance company's permission before it's fully paid for.
Enjoy this news story? Sign up to our monthly newsletter to receive information on consumer rights, managing your money and product recalls.
Return to News
Haven't found what you're looking for?