Do you know how to spot an unsafe toy?
December 19, 2018
We are warning retailers and consumers about the dangers of unsafe products, particularly toys, this Christmas. This warning follows inspections at the Henry Street Christmas market in Dublin, which we carried out, along with the Revenue Commissioners.
As part of the operation, a number of stalls were inspected and a variety of items were taken by us for examination. The items taken away included toys which did not have the correct CE marking, the manufacturer's name or address, or did not have any warning labels for younger children. This could indicate that the products don't meet EU safety standards, and could pose a safety risk to consumers, particularly young children.
More Information
What does a real CE mark look like?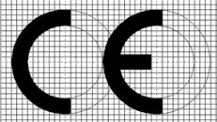 Safety tips for Christmas
Always buy toys from trustworthy retailers. Businesses, by law, are required to ensure that the products they sell meet EU and Irish standards.
Check for the CE mark – if the toy does not have the official CE mark, or does not have the CE mark at all, don't buy it.
Check for any warnings about the appropriate age for the toy.
Check for detachable small parts that could lodge in the ears, nose or throat, and cause an injury or a choke hazard to your child.
Watch out for toys containing magnets as they could be harmful if swallowed. Toys with magnets should have a warning displayed at the point of sale, on the packaging or attached to the toy.
Check for batteries. If the toy uses batteries, make sure the child can't open the part of the toy where the batteries are stored. Don't mix old and new batteries or different strength batteries in the toy as this can make the old or weaker batteries very hot. Also, keep watch or 'button' batteries away from small children as these can be dangerous if swallowed.
If there isn't a CE mark, or other information is missing, don't buy it and contact us.
We are also reminding businesses that they are required, by law, to make sure that the products they sell meet EU and Irish safety regulations and standards. If we find that a trader has failed to fulfil their duties, we will take appropriate enforcement action, including removing products from sale or stopping products as they come into the country and destroying them. Traders can find more information about safety regulations and related standards here.
Return to News
Haven't found what you're looking for?