Stay Safe in the Sun
June 25, 2018
If you are hitting the beach and buying summer items for your little ones, here are a few tips to help you stay safe in the sun:
Spot the CE Mark: A CE mark (see below) shows that the product you are buying meets very stringent product safety standards that exist in the EU to protect consumers. It should appear on the product, in the instruction manual or on the packaging and be easy to read.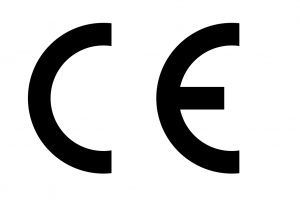 Check that it's a real CE mark: Sunglasses and other summer items such as armbands and swimming aids, which are personal protective equipment, must carry a CE mark. All toys must also have a CE mark – this includes things like beach balls or water toys. The CE mark is very distinctive and you might find some manufacturers forge the symbol on their packaging to suggest it has met safety standards when, in fact, it hasn't.
Report unsafe products to the CCPC: If you come across a toy or product that seems unsafe or looks like it has a fake CE mark, don't buy it and contact us by phoning our helpline on 1890 432 432.
Stay up-to-date on the latest product recalls by following our Facebook page. Sign up to our monthly newsletter to receive information on consumer rights, managing your money and product recalls.
Return to News
Haven't found what you're looking for?