Buying toys this Christmas? Make sure they're safe
December 11, 2017
Check for the CE mark
Toys must carry the CE mark which shows that they meet the required safety standards and that the product has undergone safety testing in the design and manufacture process. The CE mark should appear on the toy, in the instruction leaflet or on the packaging. A toy is any product intended to be played with by a child under the age of 14.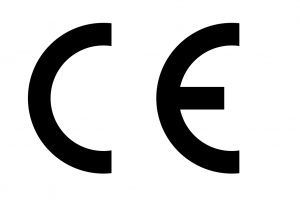 If you are buying toys at a Christmas market, pop-up shop or discount store make sure it has the CE mark so you know it is safe for the child you are giving it to. If the toy does not have the official CE mark, or does not have the CE mark at all, don't buy it!
The manufacturer's name and full address has to appear on all toys or the toy packaging. The manufacturer's name and address has to appear on the power supply for any electrical toys.
Other things to look out for include:
There should be warnings on toys which might be dangerous for babies or young children and certain categories of toys may require user limitations including reference to adult supervision, recommended weight of the child and a minimum age recommendation.
Warnings need to be clear, written in English and easy to read and understand.
All safety instructions that come with the toy should be written clearly and in English.
Buy from a reputable retailer
Always buy toys from trustworthy retailers –They keep the toys in good condition and they will usually accept returns. Rogue traders may ignore health and safety standards and sell non-genuine toys. Carefully check toys bought online, from street traders, and toys bought second-hand.
Watch out for other dangers
Check the age range– Check if there is a warning about an appropriate age group for the toy, particularly the 0 to 3 symbol, as this will indicate if it is suitable for the child. Think about any younger children in your household who might be in danger if they play with the toy also.
Check for detachable small parts that could lodge in the ears, nose or throat, and cause an injury or a choke hazard to your child.
Check for batteries. If the toy uses batteries, make sure the child cannot open the part of the toy where the batteries are stored. Avoid mixing old and new batteries or different strength batteries in the toy as this can make the old or weaker batteries very hot. Also, keep watch or 'button' batteries away from small children as these can be dangerous if swallowed.
Check that it has no sharp edges, long cords or cables. Avoid dangerous or foldaway parts or small holes that could trap little fingers.
Get a good quality charger if you are buying expensive electronic or electrical equipment for an older child. Always buy chargers from a reputable retailer and check that they have the CE mark. With poor quality chargers there is a greater risk of electrocution/fire/ damaging the electronic equipment. When buying a charger, if it feels very light, is supplied with a 2 pin plug or if the USB port is up-side-down or if words are spelled incorrectly on the charger, don't buy it.
Tell us if you find an unsafe toy
If you come across a toy that seems unsafe or doesn't have a CE mark, don't buy it and contact the CCPC by phoning our consumer helpline on 1890 432 432. We can take action against businesses who do not comply with the law. Where toys pose a serious risk to the health and safety of children, we can take suitable enforcement action against the trader. We work closely with Customs to stop unsafe toys being imported into Ireland. You can find out about any toys and other products that are recalled on our product recalls page or on our Facebook page.
Return to News
Haven't found what you're looking for?