Think twice about hoverboards this Christmas
December 2, 2016
If you are thinking about buying a hoverboard/self-balancing scooter as a gift this Christmas, you should be aware of the potential safety and fire risks.
We have investigated a large number of hoverboards/self-balancing scooters and haven't yet found one that has met safety standards.
Our investigations have found hoverboards with non-compliant and potentially unsafe plugs and fuses, as well as significant issues with the cables, chargers and battery packs. If the AC/DC adapter/charger or the battery pack overheat, it could potentially cause a fire. This poses a serious risk to consumers.
Check the CE Mark
Certain products, including toys and electrical and gas appliances sold in the EU, must comply with specific safety regulations. These products must also carry the CE mark which shows that they meet the required safety standards for that type of product.
The CE mark should appear on the product, in the instruction manual or on the packaging. If you are considering buying a hoverboard, you should look for a CE mark, but don't rely on it alone, as the mark may be fake. The CE marking should be visible on the packaging and easy to read.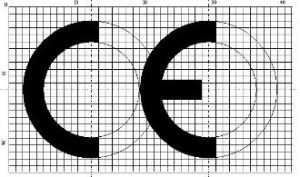 Watch else to watch out for
If you are thinking about buying a hoverboard, you should also:
Check the box, charger and the board itself for markings or traceable information; such as the name and full contact details of the manufacturer and the importer. If this information is missing, do not buy it.
Check the manual for spelling mistakes and information or instructions that don't make sense.
Check for genuine online reviews if you are buying a board online or on social media. You should also look for information about the business's head office location and landline number. Sites with no contact details or without positive reviews may not be professional operations.
Be wary of buying these products on social media or online from someone you don't know. You may be at risk of buying something which is very unsafe.
Remember also that if you buy from another consumer, your consumer rights do not apply.
Remember that if you feel that the product isn't safe, don't buy it.
If you have bought a hoverboard
If you have bought a hoverboard or self-balancing scooter, take a look at our information on what to do if you are worried about whether it meets safety standards.
If you find an unsafe product
If you come across a product that seems unsafe or if it doesn't have a CE Mark, don't buy it. Instead, contact us with the details of the product and where you saw it. You can contact us through our website or call us on 1890 432 432.
Return to News
Haven't found what you're looking for?